Will You Lead the Charge?
A provocative business parable for our troubled times, Leadershift is the story of how David Mersher, the successful CEO of Indytech, sets out to discover why the United states is losing its leadership edge and what he can do to turn things around and make America truly great again.
In the process, Mersher and his team learn how the Five Laws of Decline are eroding our economy — and what American leaders and citizens need to do to stop it. Read More »
Praise for LeaderShift
"This is probably one of the most important and powerful books written for the times we are in — as well as coming times. Orrin and Oliver have woven a story so compelling and so rich that it forces you to turn the next page. The underlying message with the 5 Laws are so brilliantly crafted that I do not use this word often — but this book is GENIUS."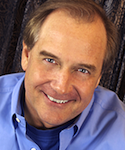 Doug Firebaugh
Co-Founder of Home Business Radio Network
http://passionfire.com/