Orrin Woodward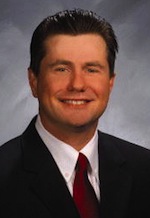 Orrin Woodward is the co-author of the New York Times bestseller Launching a Leadership Revolution. In addition, Orrin's first solo book, RESOLVED: 13 Resolutions for LIFE, is listed in the Top 100 All-Time Best Leadership Books and earned him the 2011 Independent Association of Business (IAB) Leader of the Year Award.
Orrin co-founded two multi-million dollar leadership companies and is the Chairman of the Board of the LIFE Business. He has a B.S. from GMI-EMI (now Kettering University) in manufacturing systems engineering. He holds four U.S. patents, and won an exclusive National Technical Benchmarking Award.
Orrin follows the sun between residences in Michigan and Florida with his lovely wife Laurie and their children. Orrin's shares his leadership thoughts on his blog at OrrinWoodwardBlog.com.
Oliver DeMille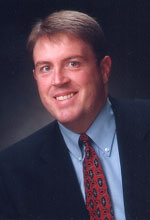 Oliver DeMille is a New York Times, Wall Street Journal and USA bestselling author. His quest for a Founders-like education has defined his life and mission, and led to the founding of a think-tank (the Center for Social Leadership) and an educational movement for our time, known as Thomas Jefferson Education (TJEd).
He is a popular keynote speaker, a sought-after mentor, and a two-time recipient of the Gold Honor Medal from the Freedoms Foundation at Valley Forge.
Among many other works, Oliver is the author or co-author of A Thomas Jefferson Education, Leadership Education, FreedomShift, 1913, The Coming Aristocracy, The Student Whisperer, and The Four Lost American Ideals.
Born and raised in the American Southwest, Oliver collects rocks, knives, watches, old books, and sunsets. He and his wife Rachel are raising their eight children in Cedar City, Utah. Subscribe to his blog at OliverDeMille.com.